La Sultane de Saba body cream "Ayurvedic" 80 ml
Based on shea butter, sweet almond and coconut milk, body Milks have a rich and non-greasy texture that provides a subtle and lasting hydration. The skin is nourished instantly.
HOW TO USE IT:
Use daily to moisturise the body. Can apply oil before lotion for intense hydration, for those with drier skin
Buckwheat tea deservedly takes the 5th place in the top ten health products in the world! Buckwheat tea is the most natural antioxidant and contains more than 16 micro and macro elements, iodine, manganese, sodium, phosphorus, potassium, calcium, magnesium, copper, iron, zinc, silicon and fluorine. The cleansing of the body is carried out due to vegetable proteins, acids, amino acids and fiber.The taste is sweetish, and the aftertaste is reminiscent of cookies to many.Tea buckwheat tea doesn't consist any caffeine and reduces swellings
How to brew buckwheat tea?
For one cup (250 ml) you will need 1-2 teaspoons of buckwheat tea.Brew for 5 minutes at a water temperature of 95°C.The same buckwheat tea granules can be brewed 3-4 times!
Healthy Choice Raspberry chocolate with strawberries and pistachios
Description:Thanks to modern technology, we were able to create a real work of art. Raspberry chocolate is thought out to the smallest detail so that you can not only enjoy the impeccable taste, but also the magical appearance of the chocolate bar.
Contains: cocoa butter, natural sweetener - maltitol, cashew nuts, inulin (prebiotic), pistachio nuts, freeze-dried raspberries, freeze-dried strawberries, Himalayan salt, natural Bourbon vanilla stick.

Energy and nutritional value per 25 g
Energy value - 554.75 KJ, Kcal - 133 | Proteins - 1.75 g | Fats - 8.75 g | Carbohydrates - 1 g | Glycemic index - 6.3 | Glycemic load - 1.25
Healthy Choice
Coconut chocolate


Description: Delicious coconut chocolate will undoubtedly be appreciated by lovers of exotic sweets. The combination of dried coconut slices and delicate chocolate is definitely worth a try for everyone.

Contains: cocoa butter, coconut sugar, coconut milk powder, coconut flakes, coconut flour, coconut chips, Himalayan salt, natural Bourbon vanilla stick.


Energy and nutritional value per 25 g:
Energy value - 552.75 KJ, Kcal - 133, | Proteins - 0.75 g | Fats - 7.75 g | Carbohydrates - 8.5 g | Glycemic index - 8.25 | Glycemic load - 3.47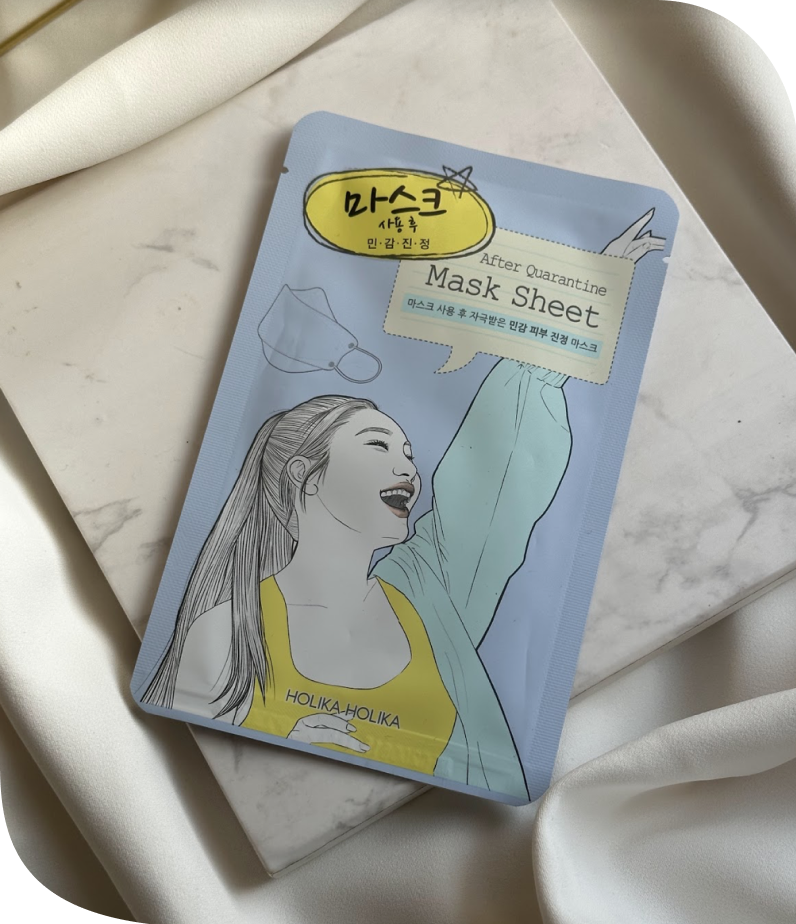 After Quarantine mask by Holika Holika
A calming mask sheet for sensitive skin caused by mask-wearing. Moisturizes, smoothes and relaxes the skin. It contains plant extracts of licorice, rosemary and aloe to revitalize the skin, smoothing and firming it. The skin regains its healthy and radiant appearance.

HOW TO USE IT:
Gently remove the mask from the package. Apply a sheet mask on your face. Remove the mask after 15-20 minutes by tapping excess fluid into the skin.
Gold press Avocado Nourishing scalp pack
Best-seller from Rated Green , avocado mask , which consist 99% of natural ingredients. Avocado nourishes, promotes cell turnover, prevents excessive hair loss, strengthens from the roots and controls frizz. It also contains banana , olive and jojoba oils to moisturise even the driest of hairs. It has a light banana scent and an easy-to-apply creamy texture that will make you feel like you're luxuriating at a premium spa.

HOW TO USE IT:
After shampooing, apply a generous amount to clean, wet scalp and hair. Gently massage and leave on for 5 minutes. Rinse thoroughly with warm water. No need to use extra conditioner. Gentle enough to use daily.
The key ingredients are annatto oil, argan oil, and pumpkin seed oil, which work to naturally detangle, soften and nourish the hair. It also coats and protects your strands from the sun, which Korean stylists say is super important for the health and look of your hair.

HOW TO USE IT:
After washing the hair, apply an appropriate amount to towel-dried hair and distribute. Then dry the hair as usual.
Janeke , brand with 200 years history presents the best brush for your hair. It gently and effectively detangles thanks to its soft tips and its particular patented beehive perforation allows for very quick drying.

Also perfect in the shower or with damp hair. Very useful for delicate baby hair and on extensions. The pneumatic base of the brush has a particular patented beehive perforation. The hot air of the hairdryer is thus distributed evenly to dry in a few steps without stressing the hair.


Lip Balm by "Sister's Aroma"
LIP BALM maximizer with menthol and a light pink shade. It visually enlarges your lips, moisturizes and preserves natural softness; heals and gets rid of microcracks, gives velvetines and shine

Frudia Hand Cream (30g) Cherry

Frudia, through years of research and dedication, is excited to offer you the best possible option for your precious skin. Fresh fruit extracts nourish the skin, boost its elasticity and make unsightly pigment spots disappear.